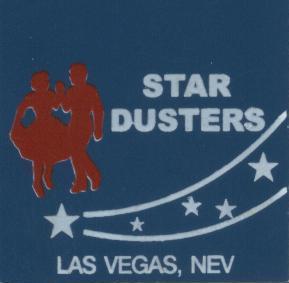 .

A New Year and hope a very good one for all and maybe a lot of FUN TOO.
Thank you to the dancers who were able to make it to Toys  4 Tots.  We gave the Marines $710 and 4 big bags of Toys. GREAT GOING DANCERS !!!
Hope to see everyone at our 50th Annual Sweetheart Ball with Dee Dee Daugherty doing the calling and Ron Hartzell handling the rounds. The dance will be held at the Charleston Heights Art Center. See the flyer for additional details.
Have  Fun  Dancing Always
Jan 10: Birthday Night. Happy birthday

Ronnie Sowash
February Schedule

Feb 07: Birthday Night. (Ned Calling) Happy birthday John Cerevolo
Feb 14: Valentine Dance (Ned Calling)
Feb 21: Cherry Pie Night (Vern Calling) (Washington's birthday)
Feb 28: Have Fun Dancing (Vern Calling)
  President             Rosemary Tangren       (702) 348-4906
  Vice President     David Drennon              (775) 224-4177
  Treasurer             Sandi Hapke                 (702) 496-0672
  Secretary             Holly Hansen                (702) 755-9529